What is X-Cellagen Plus+
X-Cellagen Plus+ is formulated to provide necessary vitamins and nutrients to your skin as you age gradually. Aging is an accumulation of damage to macromolecules, tissues, organs and cells.
Today most of the people are learning the best way to reverse the aging process by taking supplements that promotes anti-aging. You can begin treating aging problems by taking X-Cellagen Plus+ Advanced Formula nutritional supplement.
THE POWER OF 4 PLANT STEM CELLS


A Source of Heath and Youth. Plant Stem Cells are very similar to human skin stem cells and have proven to be effective in supporting skin's cellular turnover.
Recently scientists have found some of the health benefits of plant stem cells which it can stimulate skin to regenerate and repair itself.
Promote cell strength




Prevent damages to the cells




Protect longevity of skin stem cell




Accelerates natural repair process



Delays natural aging process of essential cells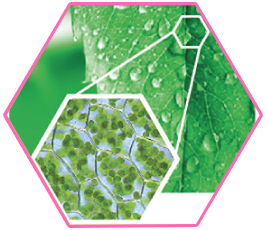 Plant Collagen
Our body cells needs protein to maintain its life. Plant Collagen Extract is amino acid complex derived from plant protein which is similar to animal collagen. Plant collagen is easy to be resynthesized as a collagen when it is absorbed into the body. The Plant Collagen will keep skin elasticity, firmness, smooth and soft.


Plant extract (Sakura Extract, Tremella & Vitamin C)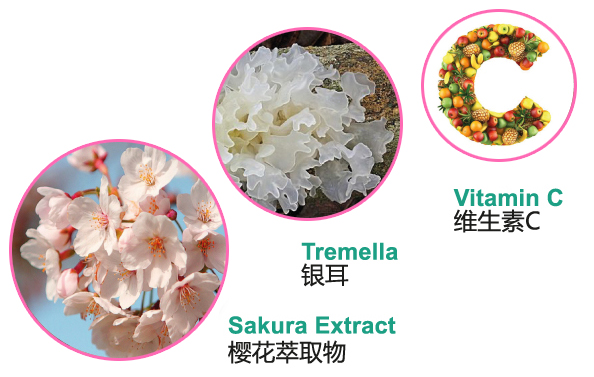 The plant extract will go thru the process of the physical and chemical extraction and separation process in order to obtain the concentrated plants in one or a variety of active ingredients, without changing its active ingredient structure.
The plant extracts in the X-Cellagen Plus+ will providing the nutrients for healthy skin;
- A strong immune system
- Reduce wrinkles
- Provides antioxidants
- Defends against free radicals
- Increases the suppleness of skin
- Skin whitening and hydration
Why X-Cellagen Plus+ is a must to you?
Do you have more dullness, dryness, wrinkles, or sagging than you did five, ten, or fifteen years ago?

What Happens to Skin We Age
A baby's skin can heal really quickly in 28days. The new stem cells are capable of complete repair. Adult's skin, from age 25 and above, it take more than 40days to renew. Skin renewal process slows down. You should noticed that your skin doesn't appear as dewy or young-looking and you're not healing quite as quickly as you used to.
As we age, our skin is affected by many factors, including sun damage, environmental pollutants, personal health, food we eat and more. All these factors will general decrease in regeneration and reduce the skin's supply of key stem cells and collagen.

Direction to use
Pour the content directly in your mouth. Allow to dissolve & swallow.
Dosage
Take 1~ 2 sachets daily in the morning.
Storage
Store in a cool and dry place. Keep away from direct sunlight.
何为

X-Cellagen Plus+
X-Cellagen Plus+

是专为提供所需维生素和营养素予您遭岁月侵蚀皮肤而设的配方。岁月流逝将缓缓的破坏着人体的巨分子、组织、器官和细胞。

如今,许多人都了解逆转年龄的最佳方法就是摄取能促进抗老化的保健品。您也能开始饮用

X-Cellagen Plus+

先进配方营养保健品来对抗老化问题

健康与青春之源。植物干细胞与人体皮肤干细胞极其相似,并且经证实能有效支援皮肤细胞转换。近年,科学家的研究显示植物干细胞拥有刺激皮肤再生与修复的健康效益。
预防细胞损坏

保护皮肤干细胞的持久

延缓重要细胞的自然老化过程

促进细胞能量

提升天然修复过程.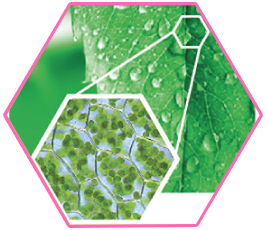 我们的身体细胞需要蛋白质来维持它的生命。植物胶原蛋白萃取物是从植物蛋白质中所萃取出来的氨基酸复合物,它与动物胶原蛋白极相似。人体能轻易的将摄入体内的植物胶原蛋白再合成为胶原蛋白。植物胶原蛋白能保持皮肤弹性、紧实和细滑。
植物精华将通过理化萃取与分隔过程,在不改变其活性成分结构下,摄获一个或多个活性成分内的植物精华。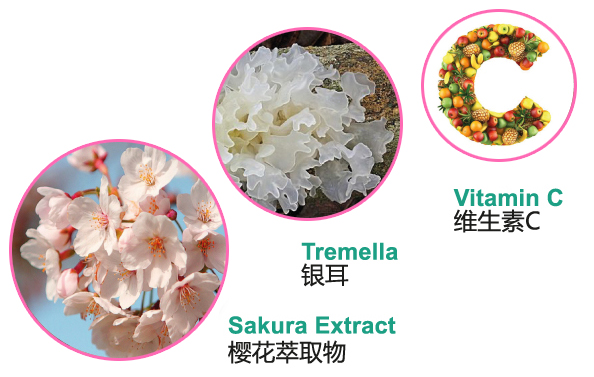 X-Cellagen Plus+所含有的植物精华能为健康皮肤提供所需营养素;
与5、10,甚至15年前相比,您的皮肤是否更为暗淡、干燥、更多皱纹或下垂?
婴儿的皮肤能迅速的在28天内痊愈。新的干细胞具有完全修复的能力。然而,25岁以上的成人皮肤却需时超过40天才能更新。皮肤更新能力已减缓。您将发现自己的皮肤不再显得水润或年轻,而且您的复原能力不再如以前般快速。
当我们的年龄增长时,我们的皮肤也受到多种因素,包括阳光照射、环境污染、个人健康、所摄入的食物等等所影响。这些因素将会降低皮肤的再生能力,并减少皮肤上主要干细胞与胶原蛋白的供给。