Originally from Europe, bilberry has its roots in traditional medicine since the early 16th century. From ancient times, people with poor vision has chosen to take bilberry from Northern Europe. Furthermore, the Tufts University in America has discovered that bilberry has emerged tops for antioxidant levels in a study of 40 types of fruits and vegetables. Bilberry is capable of reducing toxins from the body. Apart from its ability to nourish eyes, bilberry is also known to exert a protective effect on the heart, reduce the loss of skin moisture, prevent ageing, lighten dark circles and diminish eyes bags.
Awarded the No.1 Health Food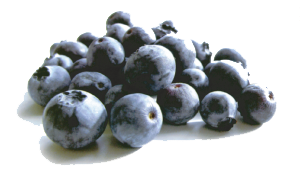 Anthocyanin in the bilberry,as an potent fighter against free radical, is effective in upholding capillary elasticity and integrity, boosting blood circulation, normalizing intraocular pressure (fluid pressure in the eyeball) and relieving common eye disorders.
Product Benefits
Promotes better vision, controls tearing, cataracts and reduce eye strains.

Prevents the loss of skin moisture with anti aging properties

Regulates blood pressure

Strengthens immunity and improves general health

Reduces eye weariness and improves vision

Improves immunity and brain activity

Helps to reduce fine lines and lighten dark circles

Strong antioxidant for a healthy heart
Ingredients:Bilberry Extract, Colostrum Powder (15%IgG), Fructus Lycii, Lutein, Fibergum, Skim Milk, Milk Calcium, Whey Protein, Citric Acid, Black Currant Flavor, Corn Starch.
Direction: 2 tablets daily for children.4-8 tablets daily for adult.
Storage:Store in a cool, dry place.It is best kept refrigerated once open.
歐洲藍莓原產於北歐,早在十六世紀,在西方傳統醫學裡,自古眼睛有問題人士都會選擇吃北歐藍莓.美國Tufts大學對四十種蔬果作出抗氧化研究,證實藍莓的抗氧化成份為蔬果之冠,能清除人體內有害的氧化物.藍莓除了能有效保護眼睛視力外,更可保護心臟健康,防止肌膚水份流失,預防衰老,消除皺紋及淡化黑眼圈或眼袋等.

被时代杂志选为十大健康食品NO.1
北欧野生蓝莓中的『花青素』能对抗自由基,有效维系血管的完整,强化维丝血管的弹性,促进血液循环,维系正常眼球压力,以纾解广泛的眼睛问题。
产品功效
眼睛老花,近视,流眼水,白内障,出现红筋等

防止肌肤水份流失及抗衰老

强化微血管

增强免疫系统,改善虚弱体质

消除眼睛疲劳,提高视力

改善记忆力衰退及脑功能

帮助消减眼袋及黑眼圈

抗氧化,保护心脏健康
主要成分
:北欧野生蓝莓,初乳奶粉(15%免疫球蛋白),枸杞子,叶黄素,纤维膠,脱脂乳,牛奶钙,乳清蛋白质,右旋糖,膳食纤维,微晶纤维素,柠檬酸,黑加仑香精,玉米淀粉。
保存方法
:请放置于阴凉干燥处,打开后应储藏在冰箱内。